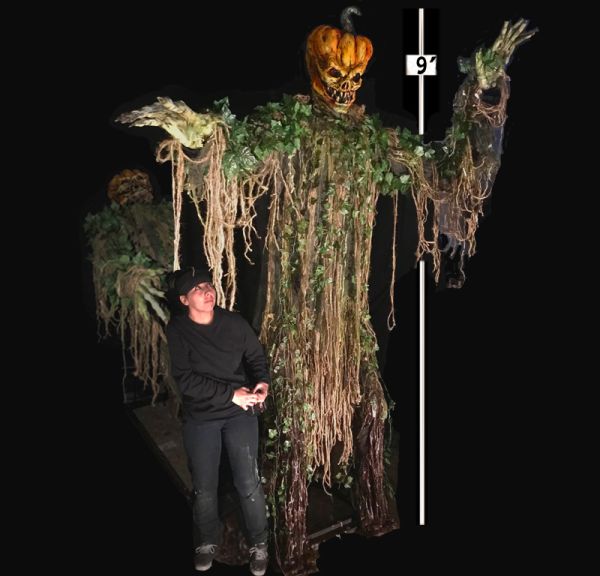 Giant Pumpkin is lying down, then rises up to almost 9' tall with 8′ wing span, lunges forward, while arms and head move wildly.
Movements include rising up, torso bends, arms lift, elbows bend, shoulders lift, head side to side. Comes with Character, pneumatics, programmed controller, motion sensor. Plug & Play! Foot print Character from laying down to up is 72″ d x 96″ w x 108″ h. 96" Arm wing span. Audio package option includes: Digital audio player, Powered speaker and Audio scream effect.
PLEASE READ BEFORE ORDERING
All products are built when ordered and can take some time. Contact us before placing the order if you require an estimated ship date.
Clothing and character features may differ due to the artisitc custom nature of this prop.